Personalization & Products
Personalization isn't just about honoring your loved one's individuality. It also allows family and friends to feel connected to the services and the life being honored. We work closely with you and your family to get to know your loved one's life story so we can make their services as personal as possible.
Life Tribute Videos
We'll create a one-of-a-kind Tribute Video by combining family photographs, music of your choice, and professional effects to share your loved one's special journey during the service. This video also is available as a DVD and meaningful keepsake after the ceremony is over.
Personalized Stationery
Our high-quality stationery sets have more than 500 themes you can choose from to honor your loved one. You can view our collection online or we can help you find the perfect theme during our arrangement conference.
Digital Guestbook
Tribute eGuest is a new and improved way to record guests' names and addresses at your loved one's service. By having this information input digitally, we can help you print address labels for thank-you cards and more. We also use this information to help family and friends with aftercare, because grief doesn't stop with the funeral.
---
Other Merchandise
We also offer a wide range of products, from beautiful memorial products to unique urns. If you have any questions about the items you see below, please feel free to get in touch with us. We'll be happy to answer any questions you may have.

SELECT FROM THE CATEGORIES BELOW TO VIEW OUR WIDE RANGE OF PRODUCTS


16 Gauge Steel
18 Gauge Steel
20 Gauge Non-Gasketed
20 Gauge Steel
Cremation
Hardwood
Stainless Steel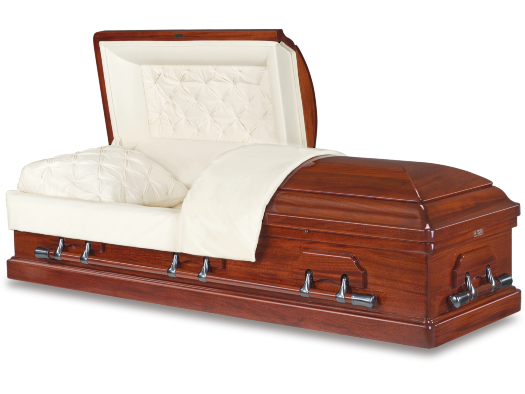 Diplomat
Mahogany High Polished Medium Century Finish Arbutus Velvet Interior
Price: $7750.00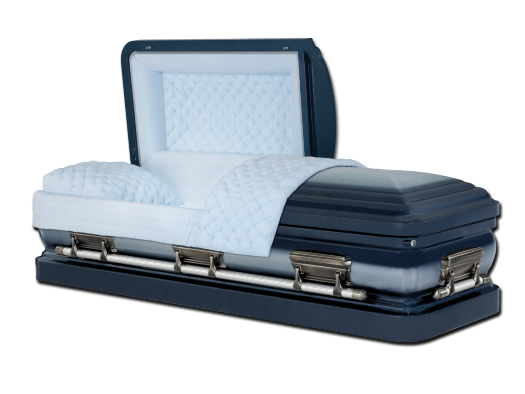 Parthenon - Blue
16-Gauge Steel Brushed Light Blue / Neopolitan Blue Finish Blue Velvet Interior
Price: $4975.00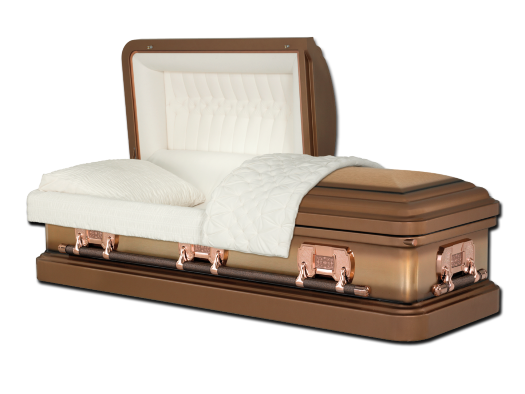 Nova Tigereye
16 Gauge Steel Brushed Moonglow Tigereye Finish Arbutus Velvet Interior
Price: $4925.00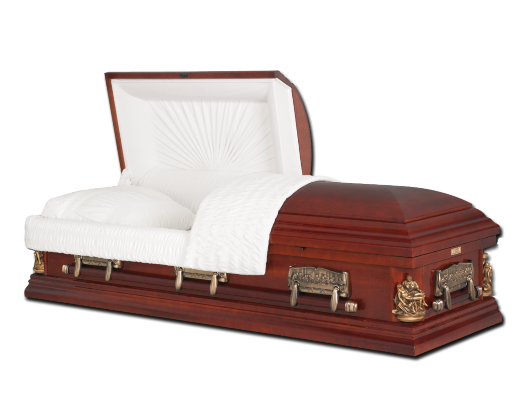 Michelangelo
Maple Polished Dark Russet Cherry Ivory Velvet
Price: $4550.00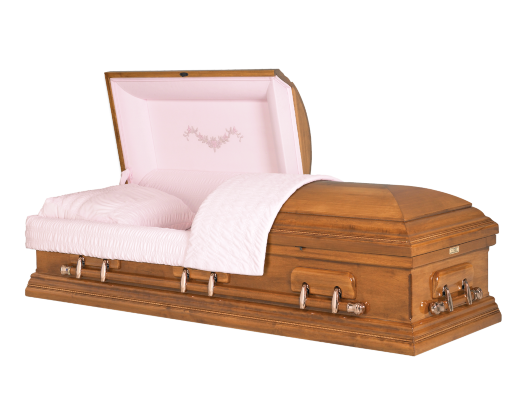 Andover
Maple Polished Light Caramel Finish Ice Pink Velvet Interior
Price: $4485.00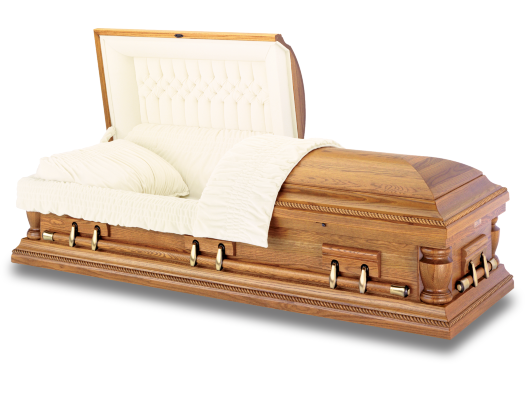 Ratlin
Oak Medium Satin Fawn Finish Almond Velvet Interior
Price: $4350.00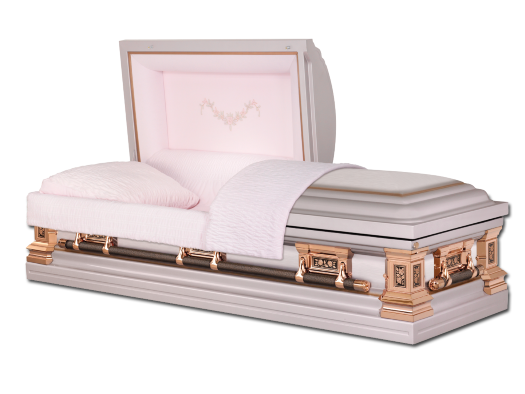 Champagne Rose
Stainless Steel Brushed Silver on Rose Finish Pink Velvet Interior
Price: $4335.00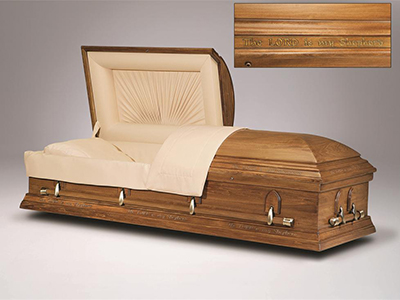 23rd Psalm
Light Satin Finish, 23rd Psalm etched in wood, Designer Series Khaki Basketweave interior, Swing Bar, Sunburst Head Panel, Warm Poplar Grain. Interior: Khaki Basketweave.
Price: $4250.00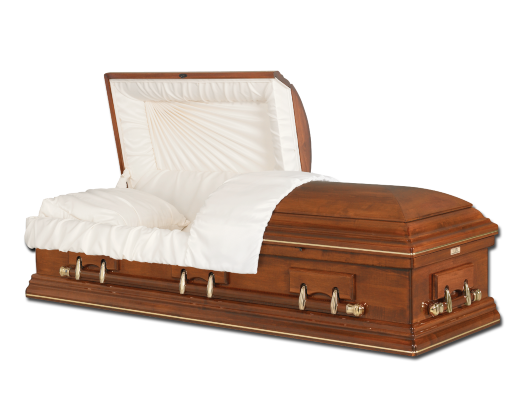 Malorie
Maple Polished Warm Brown Finish Rosetan Alpine Crepe Interior
Price: $4125.00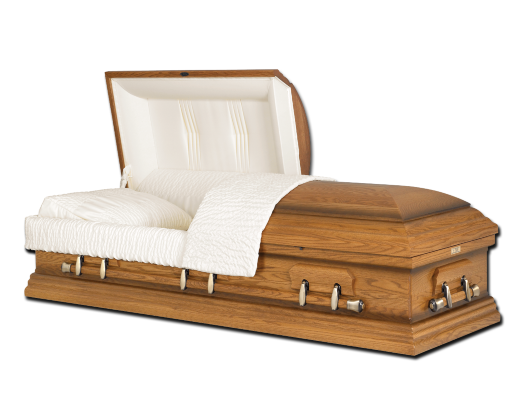 Oakland
Oak Matte Medium Fawn / Shaded Finish Rosetan Crepe Interior
Price: $3750.00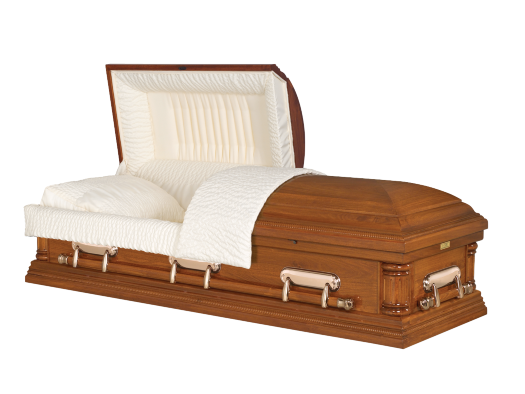 Hudson
Poplar Polished Amber Finish Rosetan Crepe Interior
Price: $3750.00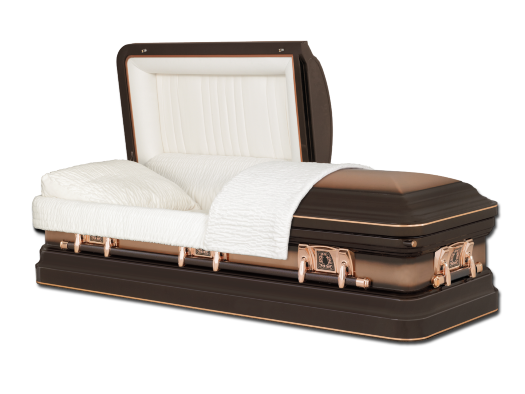 Lancaster
18 Gauge Steel Painted Copper on Bronze Finish Arbutus Velvet Interior
Price: $3735.00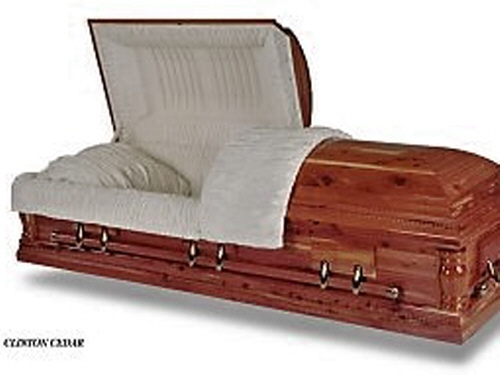 Clinton - Cedar
Solid Cedar, Velvet interior
Price: $3730.00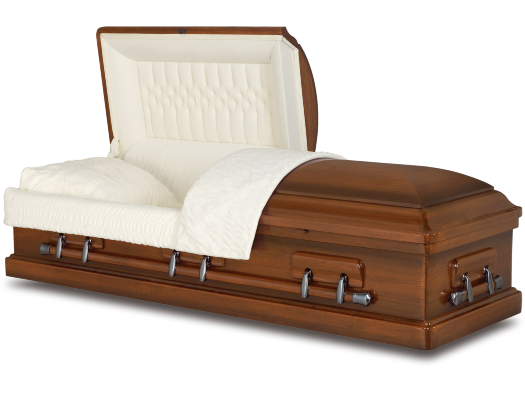 New Haven
Poplar Polished Golden Ginger Finish Arbutus Mayfield Velvet Interior
Price: $3570.00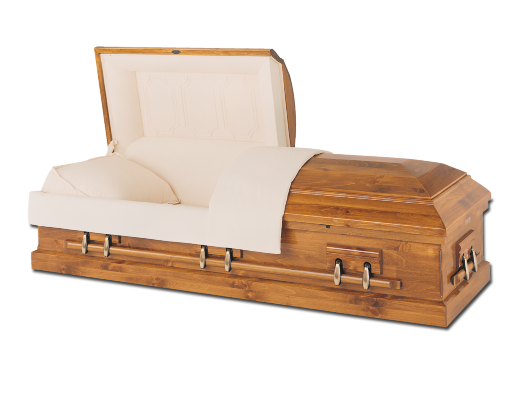 Country Pine
Pine Gloss Medium Country Pine Finish Champagne Weave Interior
Price: $3535.00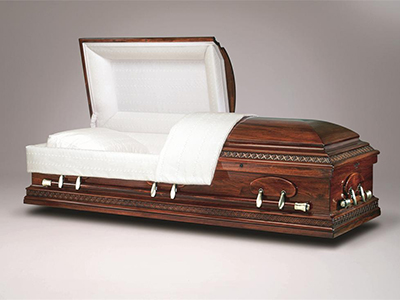 Magnolia Poplar
Medium Polished Finish, Swing Bar Hardware, Unique Eyelet Fabric Interior, Detailed Floral Etching Along Lid and Base Molding, Can Be Cremated. Interior: White Eyelet.
Price: $3500.00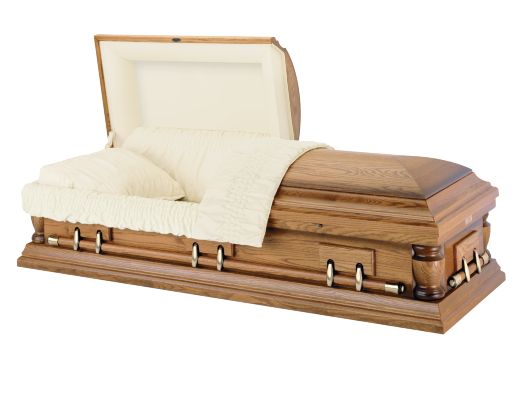 Oakwood
Oak Satin Light Fawn/Shaded Rosetan Crepe
Price: $3425.00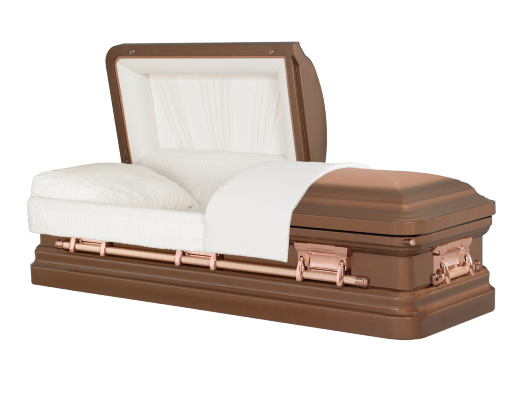 Springfield
18 Gauge
Also available in Silver, Blue, and Light Orchid
Price: $3350.00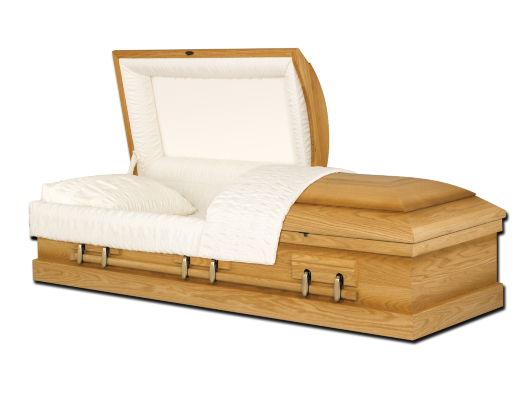 Livingston
Oak and Veneer Matte Light Tutone Tan / Shaded Finish Rosetan Crepe Interior
Price: $3150.00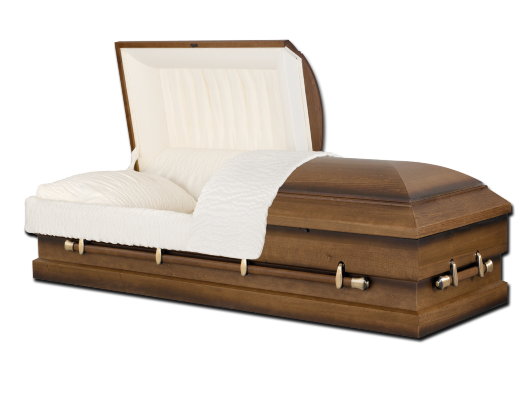 Viscount
Poplar Satin Medium French Walnut / Shaded Finish Rosetan Crepe Interior
Price: $3125.00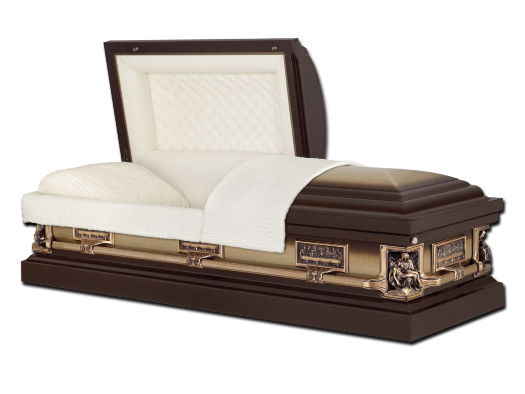 Pieta - Bronze
18 Gauge Steel Brushed Bronze on Bronze Finish Arbutus Velvet Interior
Price: $3125.00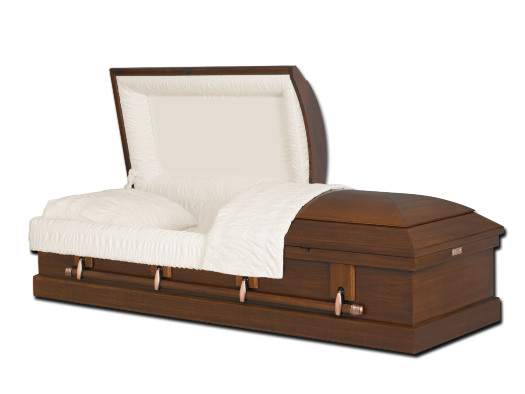 Whitmire II
Poplar and Veneer Satin Dark Walnut Finish Rosetan Crepe Interior
Price: $2895.00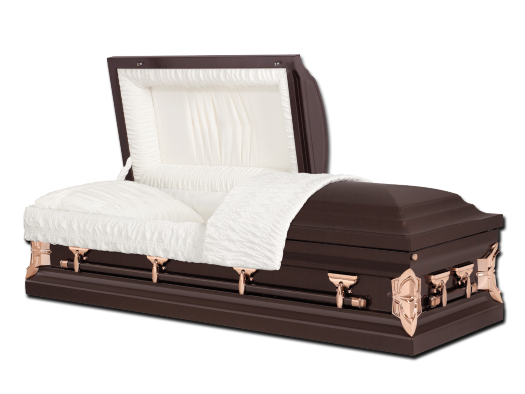 Revere - Bronze
18-Gauge Steel Venetian Bronze Finish Rosetan Crepe Interior
Price: $2795.00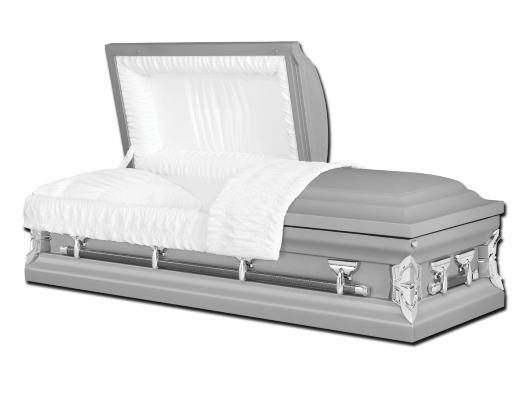 Revere - Platinum
18 Gauge Steel Platinum Finish Ivory Crepe Interior
Price: $2795.00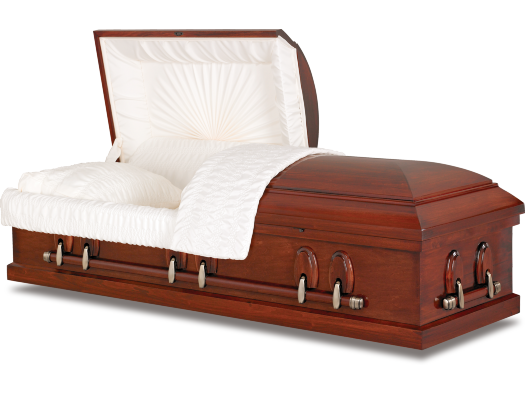 Endicott
Poplar and Veneer Gloss Cambridge Finish Rosetan Crepe Interior
Price: $2750.00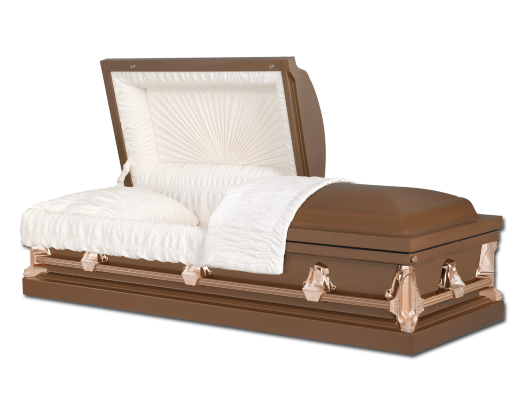 Atlantic - Russet Brown
20-Gauge Steel
Russet Brown Finish
Rosetone Crepe Interior
Price: $2595.00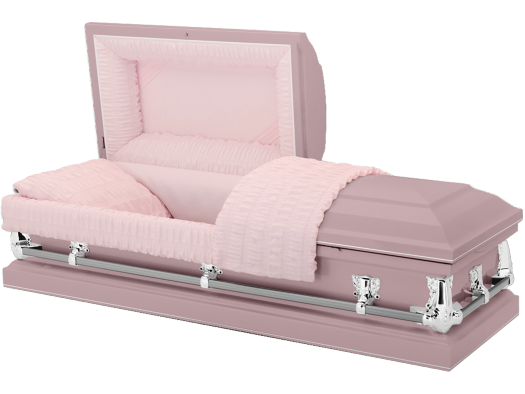 Sutton B - Orchid
20-Gauge Orchid Pink Crepe
Price: $2475.00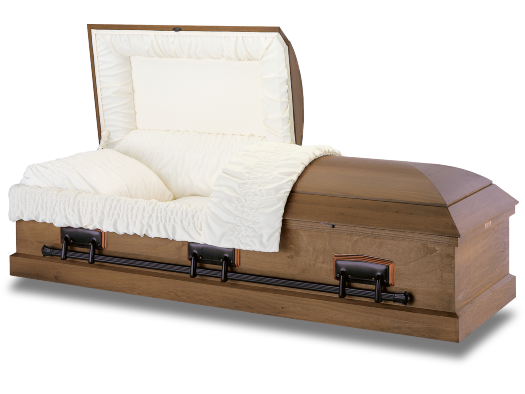 Portland
Poplar and Veneer Matte Dark Smithville Finish Rosetan Crepe Interior
Price: $2425.00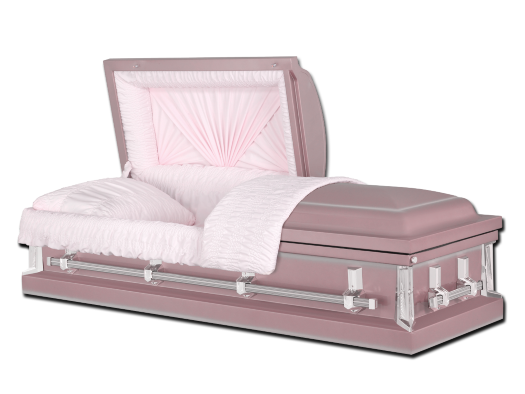 Mercury - Orchid
20 Gauge Steel Orchid Shaded Silver Finish Pink Crepe Interior
Price: $2395.00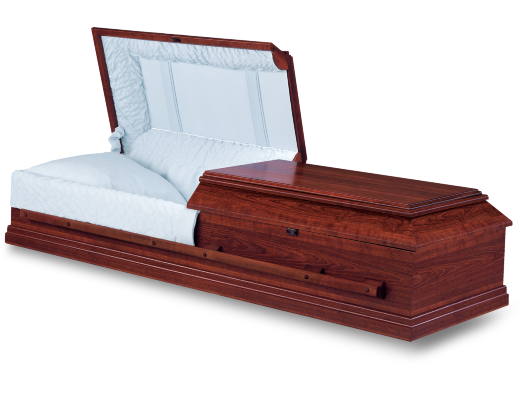 Longley
Fiberwood Laminated Medium Cherry Finish Blue Crepe Interior
Price: $2395.00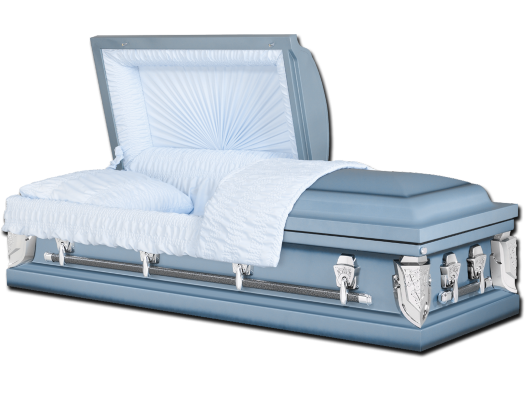 Monarch - Blue
20-Gauge Monarch Blue/Spruce Blue Blue Crepe
Price: $2350.00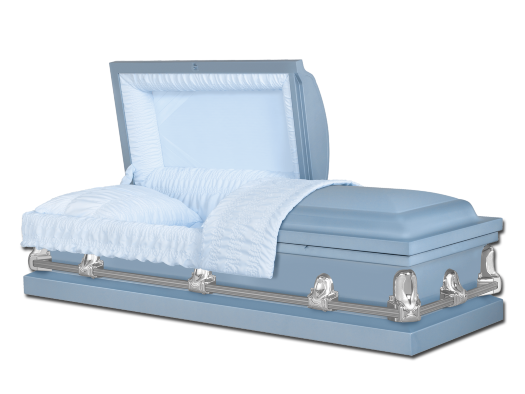 Bradford - Monarch Blue
20 Gauge Non-Gasketed Steel Monarch Blue Finish Blue Crepe Interior
Price: $2295.00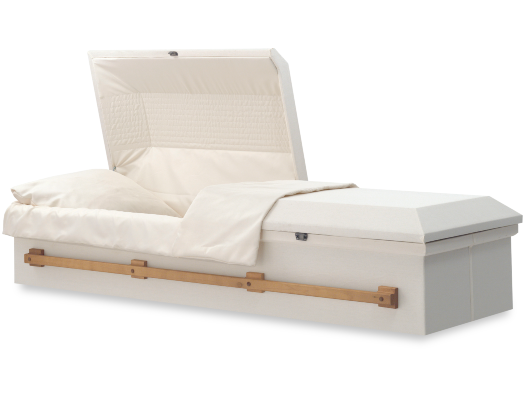 Faith
Cardboard Taupe Finish Rosetan Crepe Interior
Price: $1350.00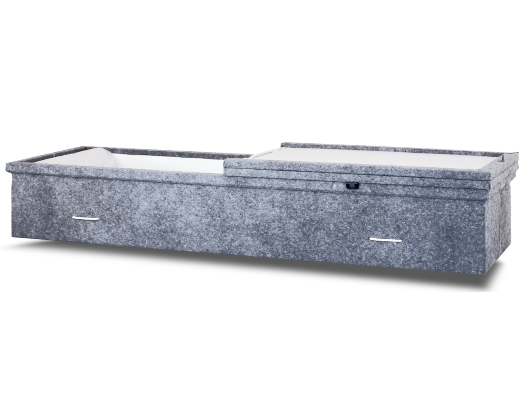 Union
Cardboard Flannel Grey Finish Ivory Crepe Interior
Price: $895.00